One year on from the 2019 Whakaari eruption we remember the lives lost and acknowledge the efforts of many during the tragedy.
Te Rūnanga o Ngāti Awa, with the support of the Whakatāne District Council and Māori Television are facilitating public commemorations at Mataatua Reserve and live broadcast of the event.
11.35 am  Te Kura o Te Paroa Kapa Haka
12.20 pm Ngāti Awa Pakeke Kapa Haka
1.00 pm   Māori Television Livestream of Whakaari He Rā Whakamaumaharatanga official proceedings from Mataatua Wharenui.
Karakia and welcome
Ngā kōrero whakamaumahara – Speeches of remembrance
Messages from whānau
Wā Whakamaumahara – One minute silence
Ngā Mihi Aroha – Reading of acknowledgement
Waiata
Karakia whatamutunga
2.30 pm Livestream concludes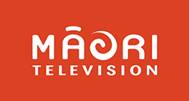 LIVESTREAM
Whakaari He Rā Whakamaumaharatanga will also be broadcast live from 1.00pm on Māori Television on Freeview Ch5 and Sky Ch19. We will be also be hosting the Livestream on this site.
• Workplaces, places of worship, clubs and organisations are encouraged to join together in whānaungatanga to watch the live broadcast of the official ceremony from Mataatua Whare.
• Or gather at the public event at Mataatua Reserve, Muriwai Drive to view the livestream.
In observance of the Whakaari Anniversary, Bay of Plenty Regional Council, Whakatāne District Council, Kawerau District Council, Ōpōtiki District Council and Tauranga City Council, will lower flags at their offices on Wednesday, 9 December. Some are also making provision for staff and elected members to gather together to experience the live broadcast.
Whakatāne District Council
Council business will halt between noon and 3pm on Wednesday 9 December but Customer Services staff will be available at a reduced level.
Te Kōputu – Whakatāne Library and Exhibition Centre and Te Whare Taonga ō Taketake – will be closed from noon to 3pm. Whakatāne i-SITE will be closed all day.
• Need to talk? Free call or text 1737 to talk to a trained counsellor, any time.
• Consult your GP. Your doctor is there to help you with your mental health as well as your physical health. They know you and can provide advice on what may be helpful for you and refer you onto counselling if needed.
• Lifeline 0800 543 354 free text 4357 (HELP).
• Samaritans 0800 726 666.
• In CRISIS? BOPDHB Mental Health Crisis Team Tauranga 0800 800 508, Eastern Bay 0800 774 545.
• Call Māori Health Services, Whakatāne Hospital on 306 0954 for information on Kaupapa Māori support providers in the Eastern Bay of Plenty.
Helplines for children and young people
• Need to talk? Free call or text 1737 any time to talk to a trained counsellor.
• To talk to a trained counsellor 24/7 call the Depression helpline –0800 111 757.
• To get help from a registered nurse 24/7 call Healthline – 0800 611 116.
• Youthline – 0800 376 633, free text 234 or email talk@youthline.co.nz or online chat.
• What's Up – 0800 942 8787, (for 5–18 year olds). Phone counselling is available Monday to Friday, 1pm–10pm and weekends, 3pm – 10pm. Online chat is available 7pm–10pm daily.